Listen Up! IH – Episode 20
---
"Be less scared and just do more things!"
As of today, both share a coveted spot at the top of the Indie Hackers product directory.
Pieter is considered by many as one of the most inspirational Indie Hackers in the scene and the IH website itself is partly inspired by NomadList.
Lessons👇
Before Nomadlist ⌛
Pieter Levels is a prolific Indie Hacker.
But success hasn't come easily for him.
Back in 2013, he was traveling the world as a digital nomad, living and working from cities like Bali, Hong Kong, Bangkok, Seoul, Chiang Mai, and Singapore.
He met many people, saw the world, and had numerous interesting experiences.
He was even making some money from these channels but was finding it hard to track the analytics of each channel on YouTube.
The project had three problems.It took him a year to build and wasn't very efficient, and he didn't make any money from it.
By 2014, he was back in his hometown Amsterdam, living with his parents, and still figuring out a way to build a profitable solo startup.
His YouTube revenue was dropping by then, and he had no other way to make money. He started applying to tech companies for developer jobs.
He even interviewed for the crypto startup Coinbase back then, but with no success.
That was in April 2014, and after that, his life changed forever!
12 Startups in 12 months🏃‍♂️
Pieter's thesis was that most startups fail anyway, so might as well build many of them and see what sticks.
He wanted to build and ship one project every month for the whole year.
And he was actively blogging at the time as well, trying to get the most eyeballs on each of his projects.
This is a list of his startup launch posts.
Play my inbox – a tool to collect music recommendations from your inbox and add them to a playlist.
Go Fucking Do it – a tool where you pledge money to achieve your goals. If you fail, the money goes to Pieter 🙃 – it even made the front page of Hacker News. It got plenty of press back then and makes some money for Pieter even today.
Tubelytics – a dashboard for YouTube channel analytics. He relaunched it as part of the challenge, but couldn't monetize it.
NomadList – a live index of over 1000 cities to live and work remotely. With information such as internet speeds, cost of living, weather, etc.
Nomadlist was doing well, it was going viral.
He had a choice to make –
To continue with the 12 startups challenge.
or
To double down on NomadList and try to monetize the traffic he was getting.
NomadList 🧳
It started as a simple crowdsourced database of cities and some data points.
Pieter was looking for advice on the best cities in the world to live and work for digital nomads.
He tweeted out the Google sheet link and made it editable –
The spreadsheet started to blow up.
It was shared on Reddit and Hackernews. People were adding cities, broadening the parameters of the cities, Pieter started Googling and adding more cities to his list.
He realized that there was something to the project, that he could actually build a successful business from it.
So he set up a basic PHP-based website for it.
This is what the site looked like back in 2014 –
Soon he started getting sponsorship offers.
This is how he describes his next step –
"I knew I needed social features because I read something: If you wanna keep people coming to your website, you need to make the site sticky. so you need to either ask them for their email or you need to have social features"
So he started a slack group!
He connected a Typeform to his site to invite people to the slack group and within a month he had more than 1000 people in the group.
Soon, however, he started getting spammers.
To avoid spam he charged a $5 entry fee, and the spam was reduced.
But spammers rose again, so he raised the fee to $10.
And then gradually to $100.
He runs a bunch of highly successful internet businesses.
And Pieter is the first to admit he isn't the best developer in the world, or that he doesn't know the latest tech stacks.
This was its tech stack –
And if you know your niche, then it's not that hard to build a profitable business.
In fact, there's a playbook you can follow –
The Playbook 📕
NomadList was inspired by Product Hunt.
Indie Hackers was inspired by NomadList.
All three of them are essentially the same business in different niches.
Product Hunt – A directory of the best tech products for tech enthusiasts.
NomadList – A directory of the best cities for digital nomads.
IndieHackers – A directory of the best IndieHackers interviews and resources for solopreneurs.
How you curate the information will differ on the market you're working in.
It will depend on how you can add value to your user.
And it will depend on how well you know your niche.
Advice for Indie Hackers 🤗
This is how he explains it with a cycling example –
"If you want to learn to bicycle you don't have to be Lance Armstrong, you don't have to be the best, just don't fall. That's good enough. I'm not a very good designer, I'm very average. I'm not a very good programmer, I can do everything a little bit. I think being a generalist is great, but yeah, be inspired and then do. Don't just get caught up in this whole vicious cycle of inspiration and talking about stuff. We all need to do more things and be less scared, just do."
---
Insights + Ideas + Inspiration from Pieter Levels' story 😇
Insights
You don't need a fancy tech stack for a profitable business.
There is value in curating niche information.
FB and Google serve the masses, Indie Hackers can serve the niches.
As communities become large, spam becomes an issue, Pieter tackles it by charging money, Courtland tackles it by going invite-only. Spam management can be a good problem to solve in the "community economy".
Ideas
You can build NomadList for X. Find your X
There can be NoCode templates for"NomadList for X" that people can sell as info products.
Openly share controversial opinions on Twitter, you will get some hate, but will build a more loyal audience that can help you achieve virality.
Inspiration
Making money online is hard, being prolific gives you more shots at it. Have grit and do something crazy like 12 startups in 12 months, you will only grow from it.
Failure is fine, most of Pieter's projects didn't make much money, but the ones that did, made a ton. Stay in the game after failing.
You don't need to be an ace developer to be a successful entrepreneur.
Entrepreneurship can change you, as you go viral and see success, there is a price you will pay, this is how Pieter described the change in himself within just 2 years of NomadList –
---
Links –
---
Thank You for Reading🙏
Have thoughts, join the conversation on Twitter where I share my research for these articles –
Every week, I share the most actionable insights and inspiring tips from Indie Hackers FOR Indie HackersIdeas + Insights + Inspiration for building profitable internet businesses💪Subscribe to Listen Up! IH and join 1000+ spirited Indie Hackers who read this newsletter every week👇
Check out the shorter version of Jon's lesson in this Thread –
---
---
Related: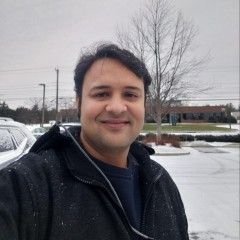 Writes articles on The Wizdom Project