Listen Up! IH – Episode 24
---
"Keep pushing, and make something people search for"
👆 That's Sabba Keynejad's message to Indie Hackers.
Sabba and his co-founder Tim grew the company from 0 to 50,000 users in just 6 months.
And with no marketing budget.
Their growth has been often compared to a rocket ship🚀
They discussed the ups and downs of Veed's journey, their rejection from YC, and the growth tactics they used.
Lessons👇
Veed – The Product 🎥
Veed is also one of the fastest-growing bootstrapped companies.
Sabba and Tim built Veed to make video editing fast, simple, and easy for even newbies. Most old-school video editing software was slow and clunky and desktop-based.
They wanted to do that for video.
This is how Sabba describes Veed's value proposition –
"We just make it super easy to edit videos in the browser."
Today Veed is at more than $5 million ARR.
But their start was very humble.
Sabba and Tim still had their full-time jobs and the tool could just do basic stuff like adding images, trimming, and cropping videos.
There was a time when Sabba quit his job to go full on the product and Tim paid him half his corporate salary.
They also hired engineers on contract for development work.
But they weren't seeing much growth and had no way to monetize.
The YC Chip🙄
The rejection reasons they received –
They weren't making revenue
They weren't like YouTube or Instagram.
"Tool" companies don't make as much money as companies like Instagram
And now they were rejected.
But they thought, they still had a chance.
So they reached out to their users with a paid plan, they wanted to get revenue over the weekend and pitch again on Monday.
They were rejected again on Monday!
Folks at YC wanted them to build the next Instagram, while Veed wanted to emulate Adobe's success.
Sabba doesn't blame them for it. He understands the risk private investors take and how their incentives are aligned.
But ever since that day Sabba has had a chip on his shoulder.
This is how he describes the experience –
"I don't blame them at all. I'd probably do the same. It's a strategic decision really on the company. I do have a bit of a chip on my shoulder from the whole experience, though. I probably always have a bit."
Growth Secrets📈
They just needed to get more eyeballs on Veed.
And for that Sabba and Tim used multiple channels –
There are plenty of people searching for video editing solutions online.
They built landing pages targeting such keywords and put them up on their blog.
And it worked.
These pages went from 0 to 20,000 hits in a space of 4 months.
It can be a major growth driver for tool companies.
Veed's videos get 40,000 views every 40 hours.
Those are huge numbers.
And video is a way for them to educate their audience as well as market their product.
Neat!
Veed builds many small tools around Video recording and editing. These are free tools that plug well into Veed.
The strategy is to get people to use these free tools and promote the main paid tool through them.
Free tools help to get eyeballs far and wide. Paid tools usually don't get as much reach.
Veed has released tools such as –
Screen recorder
Webcam Recorder
Voice Recorder
They even launched a Teleprompter app recently and made a huge splash about it on Twitter –
Sabba used to write answers on Quora and Reddit all day, and promote Veed in those answers.
The volume of the answers and their promotional nature often got him banned on both platforms.
Was it worth it? – Hell Yeah!
If he wrote 10 answers a day and got 20 people clicking on those answers – that's 200 people coming on the site every day.
In the initial days that can be huge.
Advice for Indie Hackers🤗
Sabba and Tim have put in a lot of hard work into Veed, but he thinks that no one should discount the role of luck in their success.
Being at the right place at the right time has definitely helped them a lot.
Sabba's advice for Indie Hackers is to keep pushing and make stuff people are searching for –
"..Invest in SEO, probably if you're a tools company and don't give up, keep pushing and make something people search for."
---
Let's look at some Insights, Ideas, and Inspiration from Sabba and Veed's story –
Insights📊
Tools can be profitable, don't let anyone tell you otherwise.
A chip on your shoulder can be a good thing if used well.
SEO is the best organic growth channel.
YouTube is the 2nd largest search engine in the world.
Free tools can help fuel the top of the funnel.
Value can be created by replicating desktop software for the web.
Ideas💡
Indie Hackers can "unbundle" large enterprise software companies like Adobe or Salesforce.
Ride the creator economy wave – build tools that help creators create and distribute.
Look at industry signals to validate ideas – Google trends, App store rankings, Amazon Book sales.
Inspiration🤩
You can come back and win from any situation. Sabba and Tim had no jobs and no revenue, they hit rock bottom before riding the rocket ship.
It's okay if you get banned from Quora or Reddit. Just make sure to write 100 answers before that. Be relentless with your content marketing.
Indie Hacking can be lonely, join startups communities and accountability groups. Sabba joined weekend club early on.
It's hard, but find a co-founder who can give you half his salary to work on the product😅
Links🔗
---
Thank You for Reading🙏
Every week, I share the most actionable insights and inspiring tips from Indie Hackers FOR Indie Hackers
Ideas + Insights + Inspiration for building profitable internet businesses💪
Subscribe to Listen Up! IH and join 1200+ spirited Indie Hackers who read this newsletter every week👇
---
Related: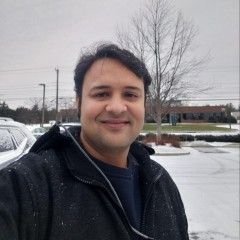 Writes articles on The Wizdom Project